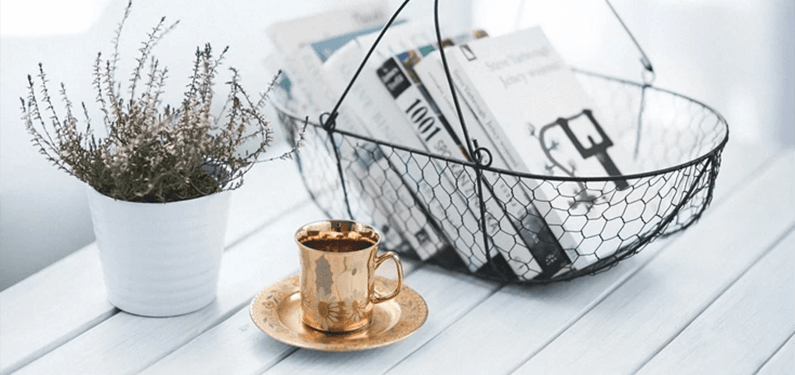 At the start of a new year, I like to look back before turning to the future to review the books I have read and enjoyed over the past 365 days. My book journal, which I started in 2008, includes the book title, author, and a star next to those books I have particularly enjoyed. I'm often surprised at how many, or few, books I have read in a year. And while I may not remember in detail a book's plot, I usually remember how I felt after I turned that last page and why I decided to give the book that gold star.
My 2021 book journal indicates that I read fifty books this past year. That's an increase from 2020, when I was too distracted, unsettled, and isolated by the pandemic to do much more than binge on whatever caught my attention on Netflix, Hulu, and Amazon Prime. Pre-COVID, I relied heavily on the public library for reading material. With that source temporarily closed, I turned to books that lay—unfairly—dormant in various bookcases and nightstands throughout my house. I also was fortunate to have friends who regularly shared books with me. And, of course, family and friends know that books are at the tippy top of every Christmas and birthday wish list. There is simply no chance of me running out of books in which to escape for at least an hour or two each day.
This past year's reading reflects—without any planning on my part—a nice blend of nonfiction and fiction, adult and children's books, and a variety of genres. Here are my favorite seventeen reads for 2021.
Fiction: Classic
Siddhartha, Herman Hesse. One man's spiritual journey of self-discovery.
Fiction: Children's Literature
Snow Treasure, Marie McSwigan. Fictionalized story based on real events of Norwegian children who used sleds to smuggle gold bullion past occupying Nazi troops during World War II.
Many Points of Me, Caroline Gertler. A coming-of-age tale of a grieving girl who, after finding a sketch created by her late artist father, is determined to discover the mystery behind this newly found art.
Fiction: Mystery/thriller
We Begin at the End, Chris Whitaker. A police chief haunted by the past and a thirteen-year-old girl, who is a self-proclaimed outlaw, work to solve the murder of someone they both loved.
Rock Paper and Scissors, Alice Feeney. A domestic thriller with unpredictable twists and turns based on the premise that things aren't always as they seem and those we think we know can turn out to be complete strangers.
Auntie Poldi and the Sicilian Lions, Mario Giordano. Vivacious, saucy widow retires to Sicily planning to while away the remainder of her days with fine wine, glorious sea views, and few friends…until a murder interrupts her plans.
Fiction: Fantasy
The Midnight Library, Matt Haig. A suicidal woman is given a second chance to select a new life by checking out books from the wondrous midnight library that show her a different variation of what her life could be. What will she choose?
Fiction: Satire
Hole in the Sky, Monique Vescia. Donald Trump has been reelected to a second term as president. Mayhem ensues.
Fiction: Historical
The Kitchen Front, Jennifer Ryan. Set during WWII, four women compete for a chance to host a cooking show called The Kitchen Front (based on the real BBC program of that name) and turn their lives around.
Fiction: Family relationships/friendships
The Vanishing Half, Brit Bennett. Twin sisters whose paths diverge when they choose to live in different worlds, one black and other white.
The Narrowboat Summer, Anne Youngson. Three women, one dog, and the narrowboat that affords them all a second chance.
Fiction: Humor
The Liar's Dictionary, Eley Williams. A tale of a disgruntled Victorian lexicographer who creates mountweazels, false entries in dictionaries, and the modern-day intern whose job it is to track them down.
Anxious People, Frederik Backman. A failed bank robbery, eight hostages, and the father-son police team who are determined to sort things out.
The Mystery of Henri Pick, David Foenkinos. An editor discovers a brilliant novel, purportedly written by a deceased pizza chef, in a library devoted solely to manuscripts rejected by publishers. Is it a hoax?
Nonfiction
Crying in H Mart, Michelle Zauner. A touching memoir about growing up Korean American, a troubled mother-daughter relationship, and the path to finding one's own identity.
A Farmer's Son: Calving Season on an Irish Farm, John Connell. A return home to the farm he grew up on allows a man to crawl out of his depression and find hope during calving season in Ireland.
Taste: My Life through Food, Stanley Tucci. An intimate, funny, and charming memoir of Tucci's life in and out of the kitchen.
And I'm happy to report that a number of these books have been made into movies: Siddhartha, Snow Treasure, Anxious People (Netflix), and The Mystery of Henri Pick (Amazon Prime). Movies to watch for in the future include We Begin at the End (Disney), Rock Paper Scissors (Netflix), The Midnight Library, The Vanishing Half (HBO), and Crying in H Mart.
So what books made it to your best of 2021 list? Please share!